This is the perfect cooling treat for your pooch to beat the summer heat.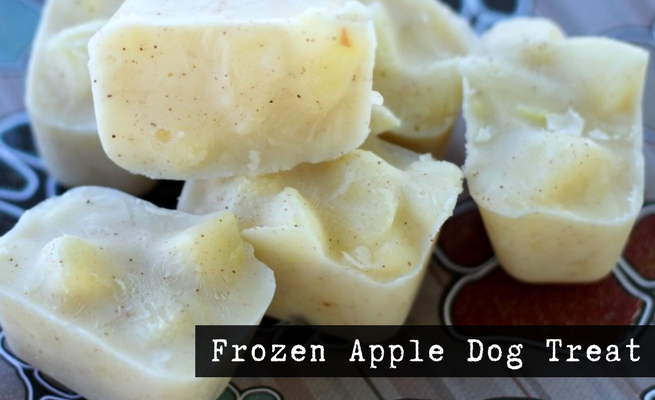 Ingredients: 2 Apples, 1 Cup Non-Fat Plain Greek Yogurt and Water.
Directions: The apples need to be sliced into small sections. Remember to remove the seeds/pip and tough central part/core from the fruit. Combine apple slices, yogurt and some water in a blender and blend them to get a liquid consistency. Pour the concoction into an ice cube tray and let it set in the freezer until hard.
A point to note is that the dog must be fed only one cube at a time. You can transfer the remaining treats in a container and stock up in the freezer.