This wholesome treat is unlikely to cause an allergic reaction, hence ideal for dogs bothered by food allergies.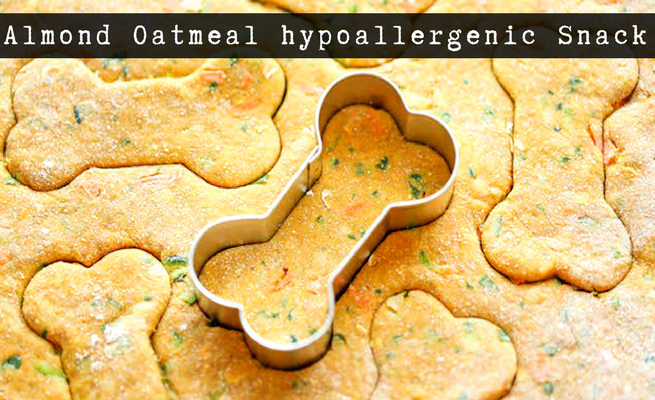 Ingredients: 1 Cup Rice Flour, ½ Cup Oatmeal, ½ Cup Almond Butter, 2 Eggs and 2 Tablespoons of Water.
Directions: You'll have to preheat the oven to 350 degrees. Properly mix up all ingredients except the water in a bowl. For the dough to form well add 1 teaspoon water at a time. On a floured surface spread the dough to ¼ inch thickness and cut into interesting shapes. Place the cut-outs on an evenly greased cookie sheet and bake them at 350 degrees for about 12 minutes for the bottoms to turn a little brown. Remove from the oven and let the treats cool down. Store them in an airtight jar.