These will help you a great deal while training your pup. Also a little over-eating can be over-looked with this healthful homemade delicacy.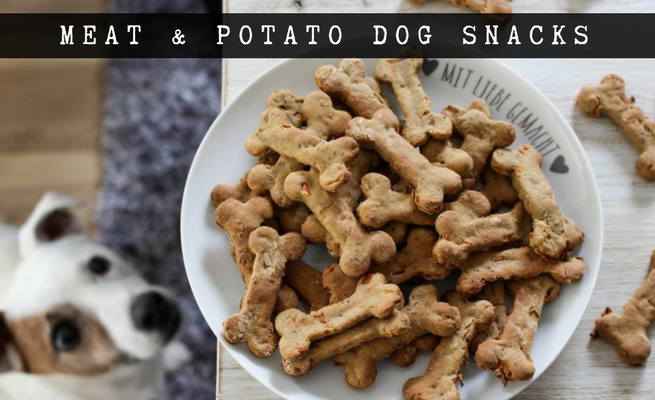 Ingredients: 1 Organic Egg, ¾ Cup Unsalted Almond Butter, 1/3 of an Organic Banana and 1 Teaspoon Ground Cinnamon.
Instructions: Preheat oven to 350 degrees. Then line a baking sheet/metal tray with parchment paper. Mash the banana in a big bowl. Once the banana is mashed add to it the remaining ingredients. Blend them together with a fork. The resultant batter must be thick and gooey. Scoop out tiny dollops on to the parchment paper and place in the oven for 5 minutes. Post this you will have to rotate the baking pan and bake for another 5 minutes. Remove the treats from the oven and let them cool. These should ideally last for about a week.